Today model Thaura came to Zolex Studios for a "test shoot" as I always calls all first time shoots with new models. After some contact back and forth we found several common interests and desided to do a shoot and see if we can produce
material to some of my various projects. After some time in front of my camera i knew I will work more with this model Thaura. She is so easy to work with and can variate her expressions easily and give you hot looks as well as a great kind innocent smile next minute. A all natural body with great curves and proportions is also a big plus!
A typical "blog" image in front of the makeup mirror (and makeup lights, hence the wierd colours with her camera).
Here is some samples: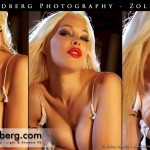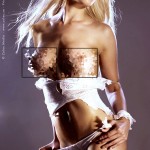 Sorry for the censorship, but I don't want to give it all away yet, it will most likely be published (wall calendar etc) so I want it to be more or less "unpublished" until then…
Are you interested in shoots for wallcalendars and expos like Thaura? Then apply here!
Have a nice day!
// Rodge